Sales Funnel Service & Product Planner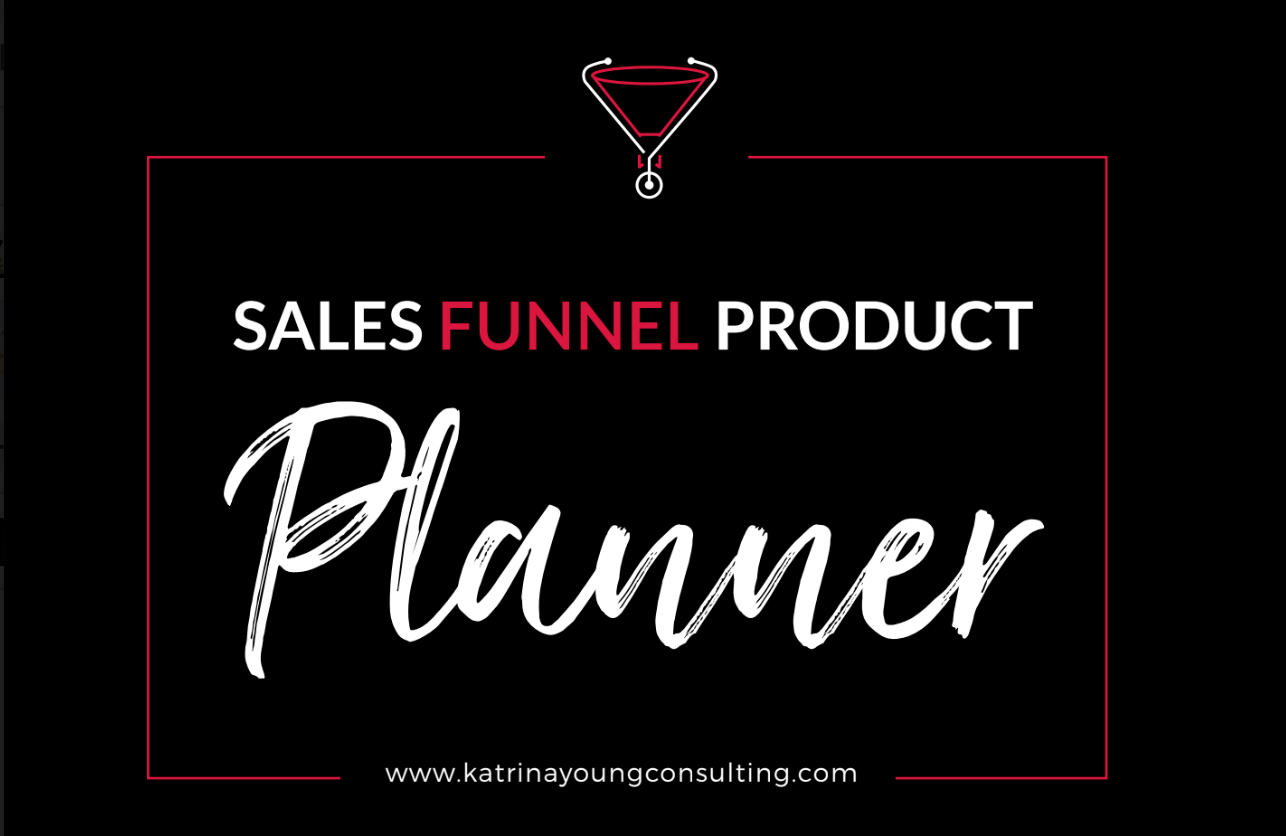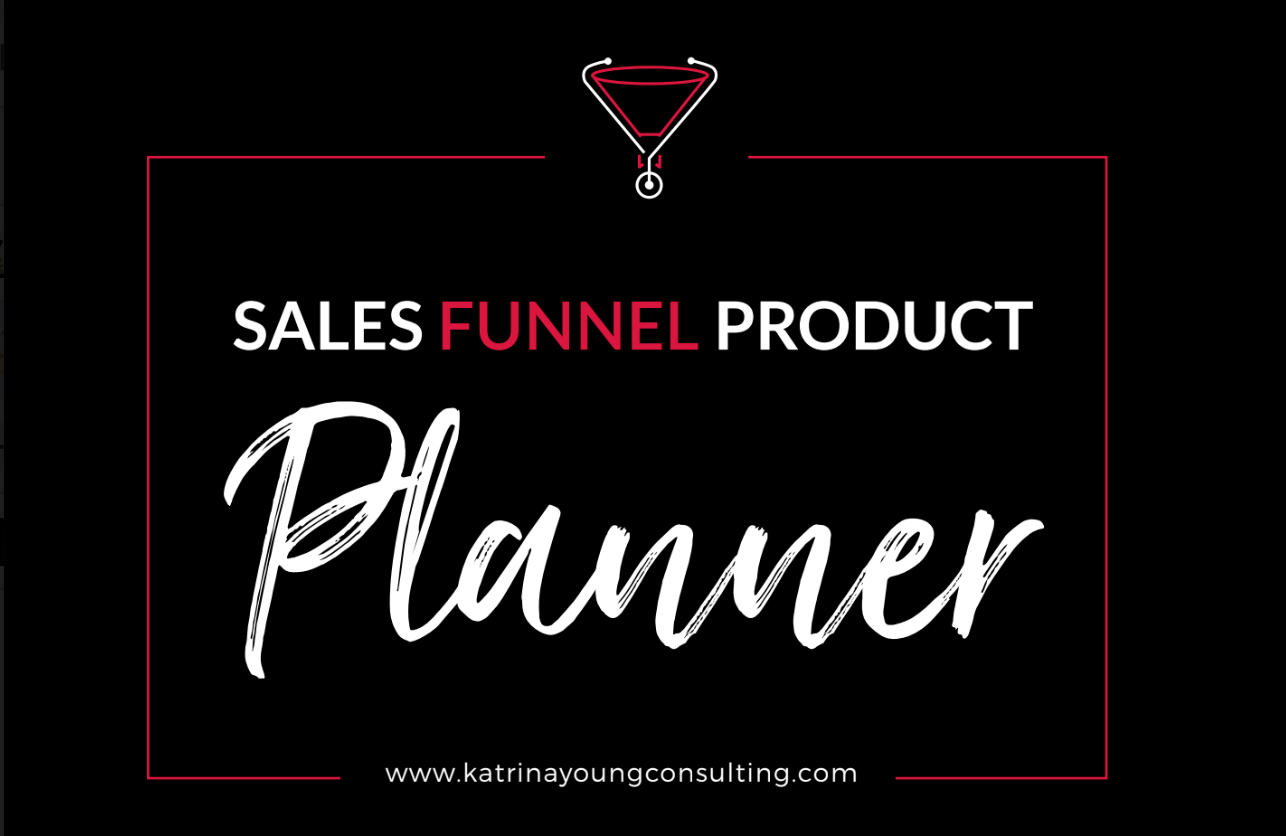 sale
Sales Funnel Service & Product Planner
What is a Sales Funnel ?
Your sales funnel is designed to do the following:

• To increase the value of your average customer by strategically offering additional or related products in your service suite and product staircase

• To make the right offer at the right time (creating a progressive next step sale which will fulfil your client's pain points)

• To make the most of every tool and strategy at your disposal

• To utilise automation tools
It is far more expensive to convert a new customer than to increase the value of an existing client.
Here's something else the most successful business owners know: The customer who has purchased recently is much more likely to buy again—even if "recently" was only 10 minutes ago. That's why upsells and down-sells are so prevalent in every purchasing flow, from Amazon to your online e-commerce retailer.
Do you struggle to know steps to take to create your Sales Funnel ?
You very likely already have a sales funnel in place. If you're selling anything online, I can guarantee you do have a funnel—but unless you've designed it with some specific goals in mind, it's probably not doing its best work for you.

If this is the case, it will not be making sales or maximising your online efforts.
The best sales funnels lead naturally from one product to the next, just as your free funnels lead from low-commitment to increasingly higher commitment offers.
The main difference is that free funnels end when a sale is made. In a sales funnel, the goal is to create more sales from a single client, thereby increasing the average value of every single sale. Do you struggle with the steps to take ? Are you leaving sales on the table ?
This Sales Funnel Product and Service Planner is for you!
The Planner includes:

Mapping your Product Offers and creating your Digital/Product Inventory

Map the Steps in Your Sales Funnel

Diagnose the leaks and holes in your Sales Funnel

Map your Product or Service workflow

Map your Sales, OTO, upsells and Autoresponders

Monetise your current offers

Map email sequences

Map your segmented and behaviour based emails and follow ups

Map your resource guides

Map you related upsell products
Do you have a leaky Sales Funnel ? then this planner is for you. Buy the Sales Funnel Product planner now !
NO REFUNDS, NO RETURNS
By purchasing KYC digitals content, you are waiving your right for returns. No refunds will be provided for any
digital products purchased.
In order to see successful results, the product will need to be implemented and completed in entirety.
Therefore, we do not provide credits, refunds, or returns for any services cancelled prior, after or mid-program.
KYC's programs are designed for highly-driven and committed individuals who want to be successful. This
policy requires commitment and is compatible with those special people ready to take new chances and see
growth.
We make every effort to ensure that we accurately represent these products and services and their potential for
income. Earning and/or income statements made by our Company and/or Independent Representatives are
estimates of what you can possibly earn. There is no guarantee that you will make these levels of income and
you accept the risk that the earnings and income statements differ by individual. The examples are not to be
interpreted as any guarantee, promise, representation and/or assurance. We do not purport our business
and/or us as being a 'get rich scheme'.
As with any business, your results may vary and will be based on your individual capacity, business experience,
expertise, and level of desire. There are no guarantees, promises, representations and/or assurances concerning
the level of success you may experience. Your level of success in attaining the results claimed depends on the
time you devote to the business, the ideas and techniques mentioned, your finances, knowledge and various
skills since such skills and factors differ according to individuals.
Testimonials and examples used are exceptional results, which do not, or may not, apply to the average person,
and are not intended to guarantee, promise, represent and/or assure that anyone will achieve the same or
similar results. We reiterate that each individual's success depends on his or her background, dedication, desire
and motivation.